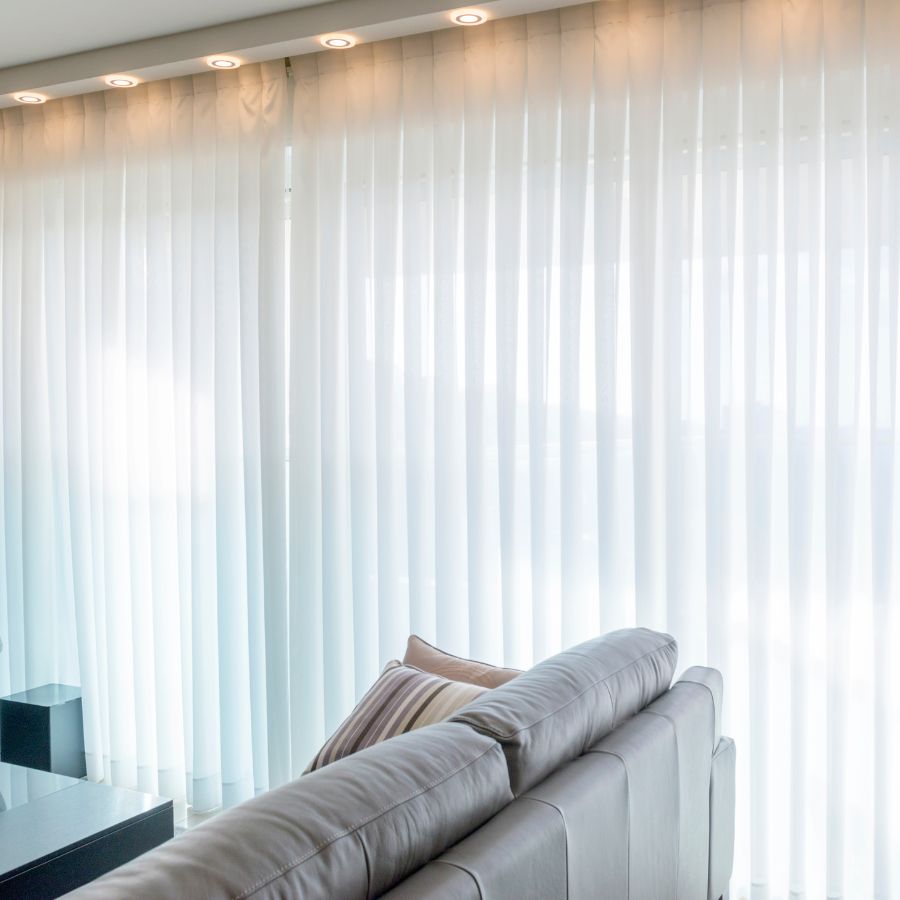 The Best Electric Shades For Sliding Glass Doors
Sliding glass doors are a gateway to the outdoors, allowing natural light to flood your living spaces and providing stunning views. While they offer numerous benefits, controlling the light, heat, and privacy can sometimes be a challenge. This is where electric shades for sliding glass doors come to the rescue. In this comprehensive guide, we'll explore the world of electric shades, highlighting their advantages, the various options available, factors to consider when choosing the right ones for your space, and a closer look at some of the top electric shade products on the market.
The Benefits of Electric Blinds for Sliding Glass Doors
Electric shades offer a wide range of advantages, which contribute to their aesthetic allure in any dwelling that incorporates sliding glass doors. Deliberate upon the two justifications that follow as to why they merit your attention. By utilizing electric coverings, the quantity of light that enters a given space can be precisely regulated. To create an inviting ambiance or illuminate the space with natural light, the procedure is uncomplicated: simply activate a switch.
Electric coverings enable the discerning management of an individual's privacy. Through the easy action of lowering the draperies, an individual can successfully obscure the view from the exterior, thus ensuring that their dwelling maintains its designation as a secluded haven. Numerous electric coverings are designed with energy conservation in mind. By virtue of their ability to be programmed to operate at specific intervals, they facilitate the regulation of indoor temperature and contribute to the mitigation of heating and cooling expenses.
Electric cordless shades provide an elevated level of security for households that consist of children and pets. By eliminating the possibility of entanglement caused by cables, they ensure a secure and protected environment. Electric coverings are available in a wide variety of compositions, tints, and materials. This capability empowers individuals to uncover an item that seamlessly enhances the aesthetic appeal of the room while also complementing their interior design.
Intelligent homeowners possess the capability to effortlessly integrate electronic shades into their pre-existing systems. This functionality enables control of the devices through voice command, home automation gateway, or smartphone.
Types of Electric Blinds
Electric shades are available in a variety of styles to accommodate a range of preferences and requirements. One roller shutter is comprised of a single fabric panel that can be rolled up or down. These doors have a sleek and simplistic appearance and are appropriate for a range of window dimensions, including sliding glass doors.
Featuring vertical panels, vertical blinds are specifically engineered to accommodate expansive windows and sliding glass doors. They provide exceptional privacy and light regulation. Roman shades are characterized by their soft fabric panels that neatly fold up when elevated. They impart an enduring and traditional aesthetic to any space.
Large fabric panels comprise panel track coverings; these panels are mobile along a track. They perform exceptionally well when applied to expansive glass surfaces, such as sliding doors. Sheer shades merge the practicality of blinds with the plushness of draperies. Diffused light is permitted to penetrate the room while privacy is maintained. When absolute darkness is required, blackout drapes are the optimal choice. They are ideal for home theaters, bedrooms, and any other area where light regulation is crucial.
The Right Electric Shades
Consider the size and type of your sliding glass doors. Some electric shades are better suited for specific door configurations, so choose shades that fit your doors seamlessly. Determine the level of light control you need. Depending on the room and your preferences, you can opt for sheer, light-filtering, or blackout shades.
Select a material and color that complements your decor. The right choice can enhance the overall aesthetics of your space. Decide whether you want a hardwired or battery-operated system. Explore the control options, such as remote controls, smartphone apps, or integration with smart home systems.
If energy efficiency is a priority, look for shades with programmable timers or sensors that can adjust based on sunlight and temperature. Set a budget for your electric shades. There are options available at various price points, making it possible to find shades that match your financial considerations.
In the end, by regulating light, strengthening privacy, and beautifying a space, electric curtains or shades for sliding glass doors provide a sophisticated and functional solution. There is an electric shade option that precisely meets your requirements, be they energy efficiency, convenience, or seamless integration with your smart home. You can find the ideal electric shades to brighten and invite one into a retreat by taking into account door size, light control, material, control options, and budget, among other factors. 
Call Prestige Blinds today and get your free estimate.