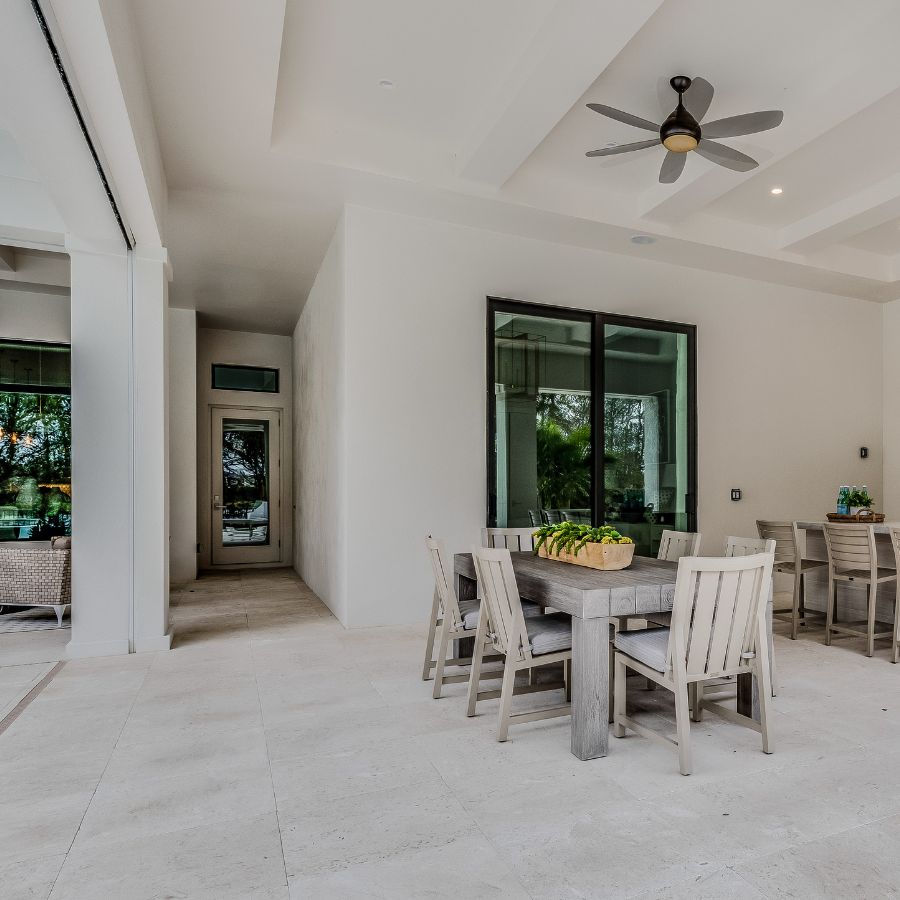 The Best Electric Blinds in South Florida
South Florida is known for its year-round sunshine and beautiful landscapes. With such a stunning environment, it's no wonder residents want to make the most of it. One way to achieve this is by investing in the best electric shades South Florida has to offer. These shades not only provide an elegant touch to your interior decor but also offer unmatched convenience and energy efficiency. In this guide, we'll explore the world of electric shades, discover what makes them a must-have in South Florida, and delve into some of the top products available.
Before we dive into the world of electric shades, it's essential to understand the South Florida lifestyle. South Florida is synonymous with year-round sunshine, beautiful beaches, and a vibrant cultural scene. It's a place where indoor and outdoor living merges seamlessly. Residents of this tropical paradise love to bask in the sunlight, take in the breathtaking views, and enjoy the warm, balmy climate.
Given the climate and lifestyle, the perfect window treatments are crucial in South Florida homes. They must strike a balance between allowing in the glorious sunshine and providing shade when needed. Electric shades are the ideal solution for achieving this delicate balance while adding style and functionality to your space.
Over 10 years, Prestige Wood Blinds has grown as a trusted neighborhood shop and a design staff that is still focused on customer service and delivering the best products from top brands.
The Advantages of Electric Shades
Automatic control is a feature of electric coverings. The amount of natural light that enters a given space can be modified with a single push of a button. In South Florida, where the intensity of the sun can fluctuate throughout the day, this is especially advantageous.
Ample heat results from South Florida's tropical climate. By enabling timed opening and closing, electric drapes can assist in maintaining a comfortable interior environment. A more comfortable living quarters and energy savings are the outcomes of this.
Despite its appropriate moniker, the Sunshine State is vulnerable to deleterious ultraviolet radiation. Insulating your furniture, artwork, and flooring from fading, electric drapes can block out these rays.
Outdoor lifestyles in South Florida frequently result in residents who are also nearby. The privacy of an individual is precisely managed by electric coverings. Avert the attention of inquisitive eyes by rapidly lowering the shades when necessary.
Homes with animals and children should consider installing cordless electric coverings. They ensure the safety of your loved ones by eliminating the possibility of entanglement with cords.
Smart home technology is widely adopted by South Florida residents. By means of voice commands, smartphone usage, or a home automation center, electric shades may be effortlessly incorporated into pre-existing systems.
Conclusion
The highest quality electric shades in South Florida represent a way of life, not merely window coverings. Enhancing your living space, they provide practicality, energy efficiency, and an air of sophistication. You may discover the ideal electric shades to adorn your South Florida residence by taking into account variables such as window size, light control, material, control options, and budget.
Therefore, embrace the South Florida way of life and appreciate the splendor of your surroundings while utilizing the ideal electric shades for your space. We carry the best products available, from many trusted brands! Call us for an appointment today.